GENERATE IDEAS FOR ANY KIND OF CHALLENGE WHILE WORKING WITH YOUR TEAM REMOTELY
With Binnakle GameStorm you will get new ideas for your co-creation challenges in a very agile, fun and effective way.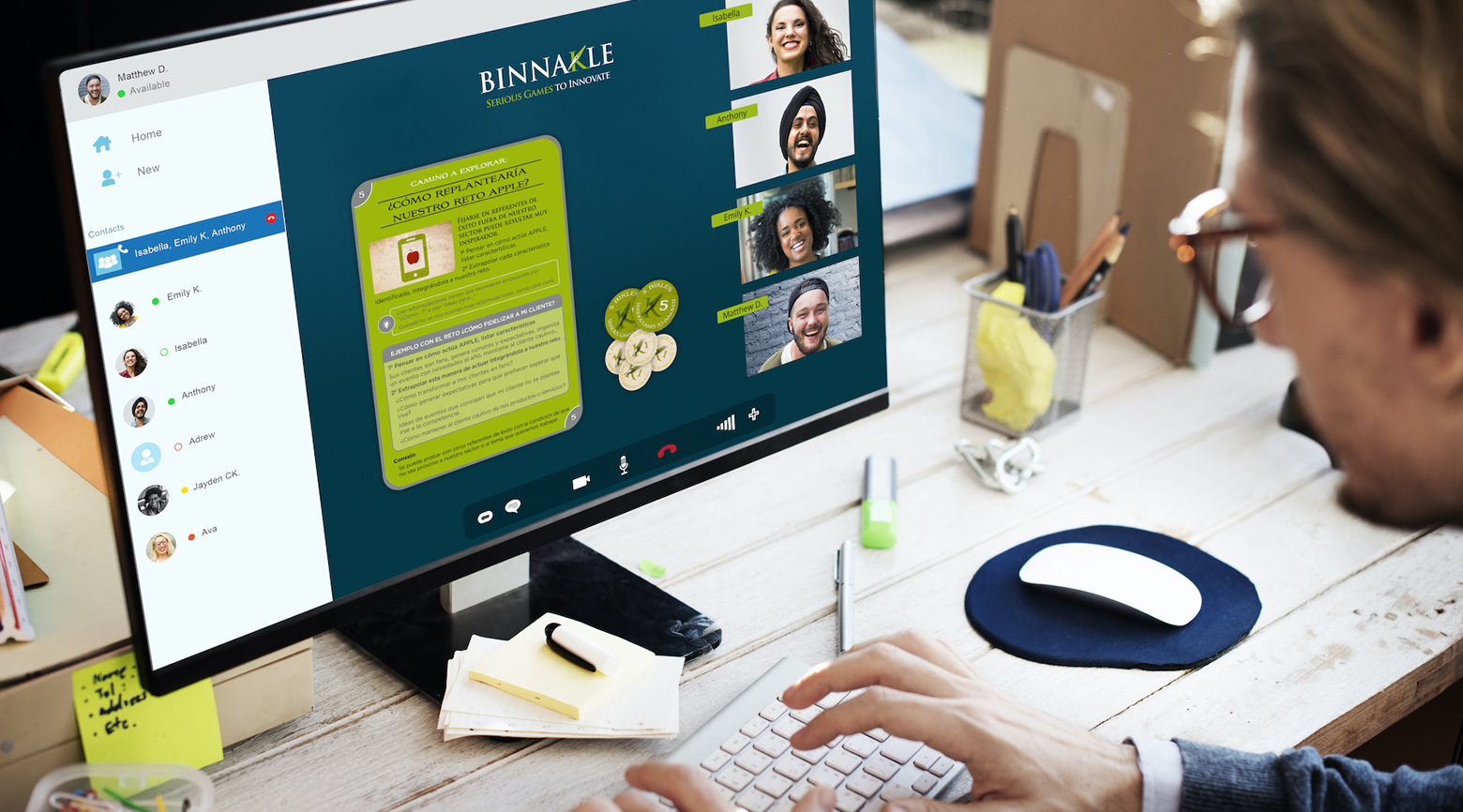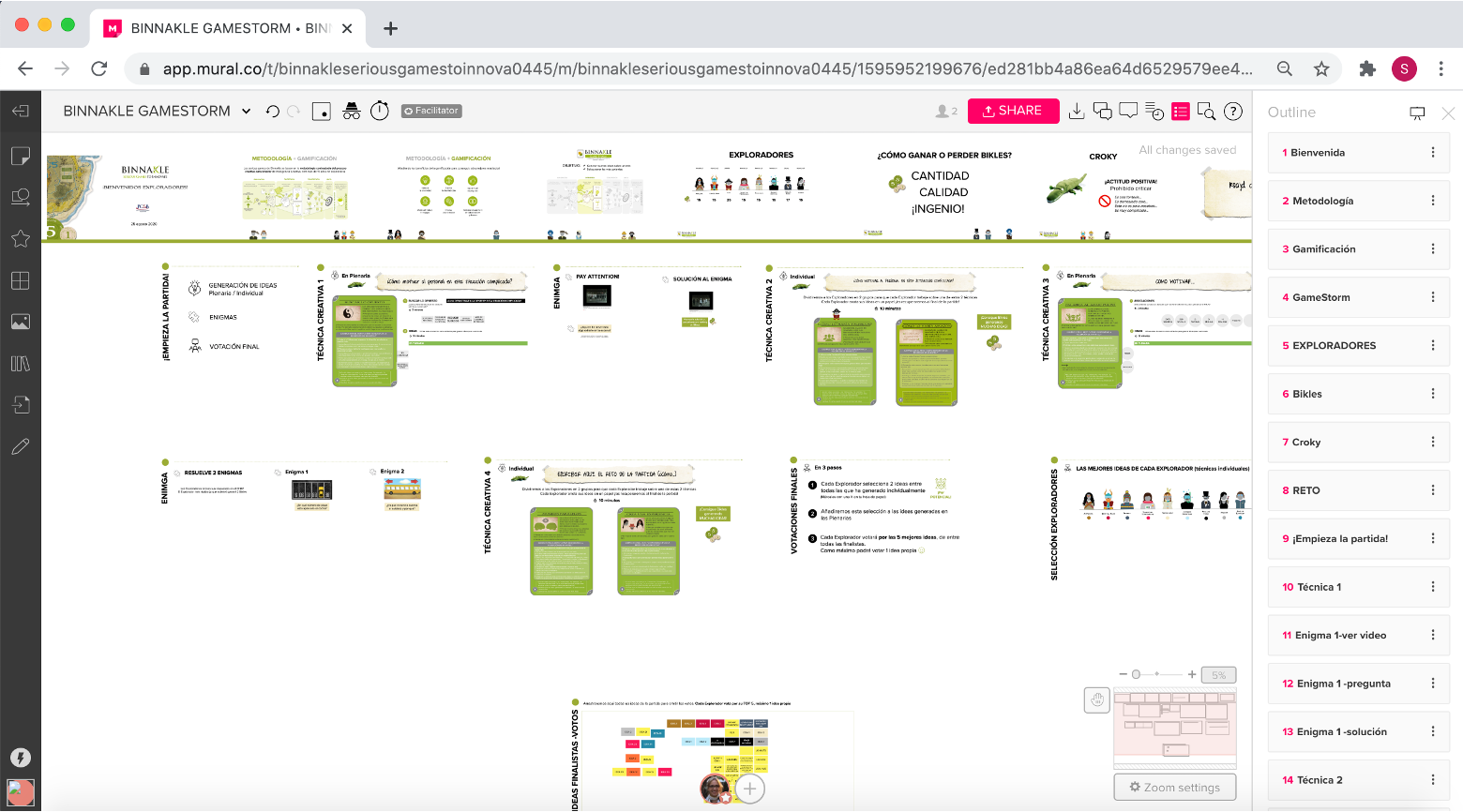 BINNAKLE GAMESTORM HELPS COMPANIES TO:
Turn traditional brainstorming into remote creative sessions and co-creation processes, which are not only agile and enjoyable but also competitive and effective.
In a game of Binnakle Game Storm, players compete to come up with new solutions for the proposed challenge and then choose the best ones.
Binnakle Game Storm uses cards based on proven creative techniques combined with puzzles and fun activities, which help them get better results.
RESULT
Between 50 and 70 new ideas for the proposed challenge and a selection of the best ones to start tackling it, included in an immediate report.